Internet Plans Australia – Shortlisted December 2023 Deals
Are you tired of slow or unreliable internet in Australia? Or want cheap fast internet for business or gaming? It's time to compare internet plans in December 2023 and find the best provider for your needs.
High-speed unlimited data internet plans as low as $49.90/mth*. Fill in the form below to find out what's available in your area.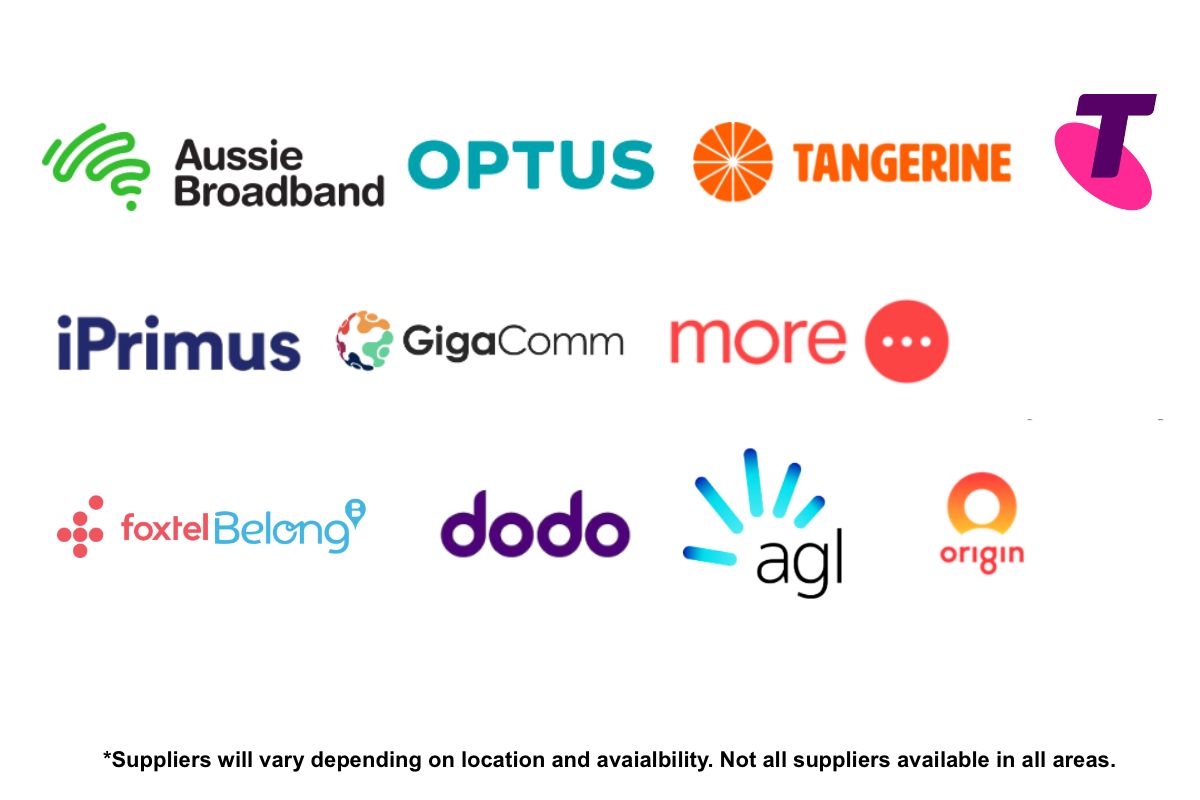 Compare Deals

In this article, we'll help you navigate the world of internet plans in Australia. You'll learn about how to find the best internet providers, cheap plans, and broadband options. Plus, we'll dive into the NBN internet providers to ensure you have all the information you need to make an informed decision. Whether you're a student, a gamer, or a business owner, finding the right internet plan is crucial. So, let's get started and find the perfect plan for you.
If you're looking to save money, it's important to compare internet plans before making a decision. There are a variety of internet plans available in Australia that suit different needs and budgets. By comparing plans from different providers, you can find the one that best meets your requirements and fits within your budget. Take into consideration the download and upload speeds, data allowance, contract length, and any additional benefits such as discounts or free installation. Don't be afraid to negotiate with providers or ask for a better deal, as many are willing to offer incentives to new customers or match offers from competitors.
Compare Internet Plans Now
Looking for the top internet providers in the land down under? Check out these options! Topping the list is Telstra, with their extensive coverage and reliable speeds. Optus and TPG also offer competitive plans and excellent customer service. If you're looking for a no-fuss, budget-friendly option, Dodo and iPrimus are worth considering. Regardless of your needs and budget, these providers offer some of the best internet plans in Australia.
Find the Best Internet Providers.
You'll be pleasantly surprised at how affordable some of the options are for getting connected to the web. There are many cheap internet plans available in Australia that offer great value for money. These plans typically have lower download speeds and data allowances, but they're perfect if you're on a budget or don't need a lot of data. So, if you're looking for a cheap internet plan in Australia, you have plenty of options to choose from.
Get Cheap Internet Plans.
Get blazing fast speeds and unlimited data with some of the best broadband plans available. These plans are perfect for those who want to stream, game, and work without worrying about data limits or slow connections. With these broadband plans, you can enjoy lightning-fast download and upload speeds. This makes it easy to download large files, stream HD videos, and conduct video conferences without any lag or buffering. Whether you need a plan for personal or business use, there are plenty of options available. These include plans with no lock-in contracts and plans that come with added extras like home phone and entertainment packages. So why wait? Sign up for one of the best broadband plans in Australia today and experience the ultimate in speed, reliability, and convenience!
Find Broadband Plans.
If you're searching for a reliable NBN provider, it's important to compare different options that suit your needs and budget. There are several NBN internet providers in Australia that offer different plans and packages. Some of the popular NBN providers include Telstra, Optus, TPG, and iiNet. Each provider has its own strengths and weaknesses, so it's important to do your research and compare the plans and pricing before making a decision. Look for a provider with a good reputation for reliability, speed, and customer service, and choose a plan that meets your data usage needs. With the right NBN provider, you can enjoy fast and reliable internet access at home or in your business.
Find NBN Internet Providers.
Who are the top internet providers in Australia?
Australia is lucky to have one of the most diverse and competitive internet offerings and vendors in the world. And for consumers, that means great plans and bang for buck! Move Me In is proud to compare the top internet providers in Australia. Here is a sample of some of the providers we compare.
Aussie Broadband
Optus
Tangerine
Telstra
iPrimus
GigaComm
More
foxtelBelong
dodo
agl
Origin
What are you waiting for? Let's get you connected
So, there you have it, a comprehensive guide to internet plans in Australia! By comparing internet plans, you can find the best internet providers and cheap internet plans that fit your budget and needs. Whether you're looking for broadband plans or NBN internet providers, there are plenty of options to choose from. Remember, it's important to consider factors such as speed, data limits, and contract terms when choosing an internet plan. So why wait? Start comparing internet plans today and get connected to the best internet providers in Australia! Move Me In also provides comparison and connections to Electricity, Gas, Removalists and much more.
FAQs in relation to Internet Plans
How do I determine the suitable internet speed for my needs?
Choosing the right internet speed depends on your usage requirements. If you engage in activities like streaming high-definition videos, online gaming, or frequently downloading large files, you would benefit from higher speeds. However, for basic web browsing and email usage, lower speed plans may suffice. Consider your household's online activities and the number of connected devices when determining the appropriate internet speed.
Are there data caps or allowances on internet plans in Australia?
Many internet plans in Australia come with data caps or allowances. These caps limit the amount of data you can use within a given billing cycle. Some plans offer unlimited data, while others have tiered options. Consider your usage habits and the number of users in your household to choose a plan with a suitable data allowance.
Can I change my internet plan or provider if I am not satisfied?
Yes, you can change your internet plan or provider if you are not satisfied with your current service. However, it is essential to review the terms and conditions of your contract, especially if you are on a fixed-term agreement. In some cases, you may incur cancellation fees or other charges for early termination. Review your options, compare plans from different providers, and consider factors such as network reliability, customer service, and pricing before switching.
Can I bundle internet services with other utilities like phone or TV?
Yes, many internet service providers (ISPs) in Australia offer bundle packages that combine internet services with phone or TV services. Bundling can often lead to cost savings and convenience by having multiple services on a single bill. Consider your needs and preferences for these additional services and explore bundle options offered by ISPs to find the best package that suits your requirements.
What should I consider when selecting an ISP for my internet plan?
When selecting an ISP, consider factors such as network coverage, customer service reputation, pricing, and the specific plans they offer. Research customer reviews and compare the offerings of different ISPs to find one that aligns with your needs and provides reliable internet connectivity in your area.
inspectrealestate.com.au | tenantapp.com.au | iretech.io/uk/ | iretech.io/nz/ | 2apply.com.au | keywhere.com | bonds.2apply.com.au | Compare Services
© 2023 Move Me In All Rights Reserved Agent Login
Privacy Policy | Website Terms & Conditions | CONNECT & WIN TERMS & CONDITIONS